tips...
When travelling abroad,and planning your vacation it is wise to deal with one agent only!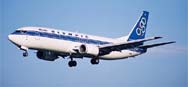 This agent must be trust-worthy & understanding. Someone who will take the time to explain the
- what - where
- why & when.
We take the time required for our clients to discuss future travels and make sure that vacations go as planned.

AIR TRAVEL WORLD-WIDE


IN & OUT CHARTERS


ANYWHERE TO EVERYWHERE!


ECONOMY TICKETS